tlk.io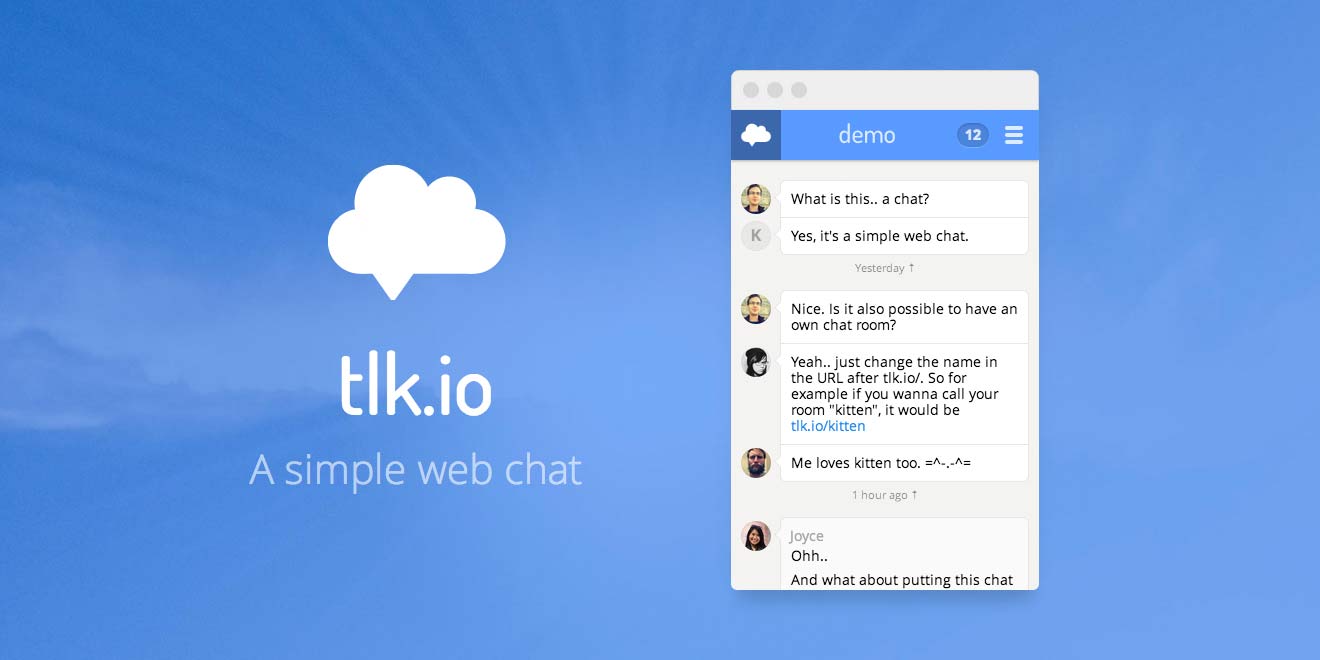 tlk.io is a simple web chat. The idea was to create an open chat without having to signup or login. Chat channels are owner-free and you can invite new people by sharing the URL. The coding is done by the great @antstorm, I did the design.
It's just a start, there're lots of ideas how it could get improved. But for now.. Happy tlk.ing..!
ps. You can embed a tlk.io chat like above on your own site. Grab the code form the wizard.